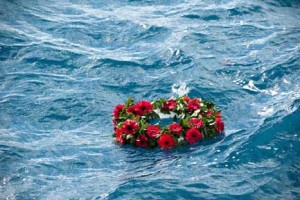 Spreading Ashes $565
We will leave the dock at 8:00 am sharp and cruise out the Little River Inlet 3 1/2 miles with the sails up. It is a quiet, peaceful, and respectful time to say good bye to your loved one.
scatter cut flowers and Spread the ashes
You will receive one notarized certificate of ashes at sea with the time date and GPS coordinates will be mailed to you.
During November December January February the boat will leave the dock at 12:00 Noon Back By 3:00
Additional certificates are available for $10.00
Contactless Spreading Ashes $325
$325 Contactless Ashes
To accommodate your needs during COVID, we are offering a contactless spreading of the ashes service
Ashes can be mailed directly to us or hand - delivered. We will take the ashes 3 1/2 miles out off the coast of Myrtle Beach.
Respectfully spread them in the Atlantic, We will note the date time of day and exact GPS quadrantes. Flowers will be scattered and videography provided. Upon conclusion we will mail you a notarized certificate that documents the aforementioned and a video will be emailed or texted at your preference.
Cost Starting at $325 + $10.00 for each additional certificate.
Best Wishes Captain John
The scattering of a loved ones ashes at sea is a honored tradition dating back many years, this is a service that is  becoming increasingly popular.
Enchanted Sailing Charters understands that saying goodbye is never an easy thing to do. Our crew has overseen scattering ashes at sea for over 14 years with courtesy, respect and professionalism.
One notarized certificate of Burial at Sea with the date and GPS coordinates will be mailed to you.
additional certificates available for $10.00